Meeting between patients with Desmoid Tumor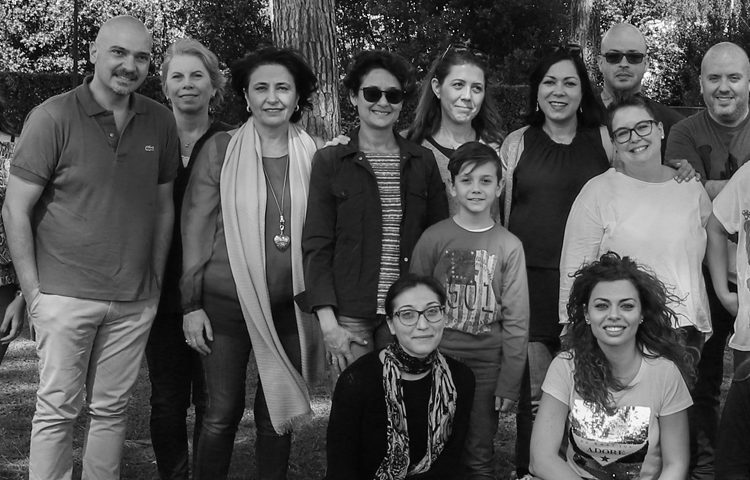 23/24 March 2019, Rome: organization of the MEETING BETWEEN PATIENTS WITH DESMOID CANCER.
The event involved patients from all over Italy, for a communication and dissemination project of the disease through the creation of video and photographic material. For us, there are no words to describe the importance of this event, so we believe it is right that the patients themselves who participated tell what this meeting meant for them.
Here are some experiences:
"When I found out I had a tumor, I felt a hole in my stomach. I looked for information and the more I read, the more lonely I felt. No one could understand the terror I was feeling.
Then I discovered the group and decided to participate in the meeting. I had no idea what it meant.
That morning in March I didn't even want to participate, I felt out of place. Once I arrived, however, I felt at home!
There are many people to talk to and compare with. So many stories that touched my heart, real people who laid bare their fears, their struggles.
The more I touched their pain, the more I saw that it was similar to mine and became aware of the disease.
The meeting was like truly opening your eyes: I HAVE A CANCER.
I didn't choose it and I have all the desire to fight it, but I'm finally not alone. That meeting gave me a charge of pure adrenaline, as well as the strength and awareness that together we can do a lot, because we are not alone. "
Simona Fiocco
"The event in Rome in March was really significant for me. Finally meeting people with whom I had only talked on social media up to now and being able to hug them was wonderful. Understanding that we are really not alone but we are a group and together we can face this disease. An experience to be repeated for sure to share a bit of ourselves with those who really know what we are talking about. "
Carlotta Del Vecchio
"These have been two important days. They allowed me to understand that I am not alone in the face of this subtle disease, but that we are a group that can do something together to be stronger. The individual can feel abandoned and conquered by illness, by fate, he can become passive, a victim. The group can support the individual! Even just comparing our realities in the form of gossip is an immense help! "
Two important, fundamental days … And to be repeated.
One day the devil whispered in my ear:  "You are not strong enough to face the storm. "

Today I whispered in the devil's ear: "I am the Storm!"

–
Simone Cioccari
"The experience of each one must serve to help the Other, in a broad sense. Starting from the simple story, the moment of sharing with people who have had a problem similar to yours served to instill strength, to face the future after a difficult test of life ".
Alessia ciolli
"The meeting in Rome was a combination of Joy and Sadness, an occasion that I have been dreaming of since I discovered my desmoid! Being there, meeting other patients, helped me mentally, makes me feel protected, it happens: because we are people with the same fears, linked by a common thread! These two days together have moved inside me memories and feelings that I had tried to suffocate. Listening to other experiences and telling my story brought me back to those moments of sadness experienced, to the fear of uncertainty, to the obsession with the millimeters of growth of the relapse at each check … to the inadequacy of my hollowed shoulder! But at the same time, being there with you, despite the re-emerging memories, GIVEN me SO MUCH. It finally made me feel Light, Useful, so that Our voice can help those who are facing and will face this path. Because he will not be alone, but will have an army of Warriors next to him! "
Federica Francini
On this occasion, we sincerely thank the Director Carlo Boni, the photographer Paolo Boni and the fantastic sociologist Marina Ciampi for all the commitment and passion they have dedicated to us. Thank you!